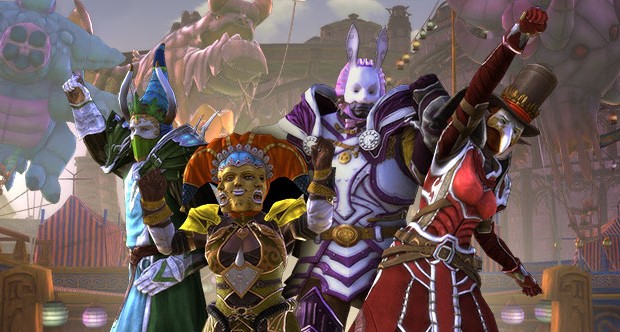 It's March, and that means it's time to celebrate 7 years of RIFT. (Has it really been that long?) Trion plans to kick off the festivities tomorrow with a stream on Twitch. During the stream, they'll talk about the game's history and show off some new goodies that will be part of the Carnival of the Ascended later this month.
Julia "Darkmoon" Adams-Esgrow and Simon "DeadSimon" Ffinch will co-host the stream with Brasse. They're even planning on dragging out some old design documents for players to see.
No specific time was listed for this stream in the announcement post, however, Trion has 11:30 listed as the general streaming time for all things RIFT. So you might want to check in then. Otherwise, just pop by the Trion Worlds Twitch channel to see what's going on.