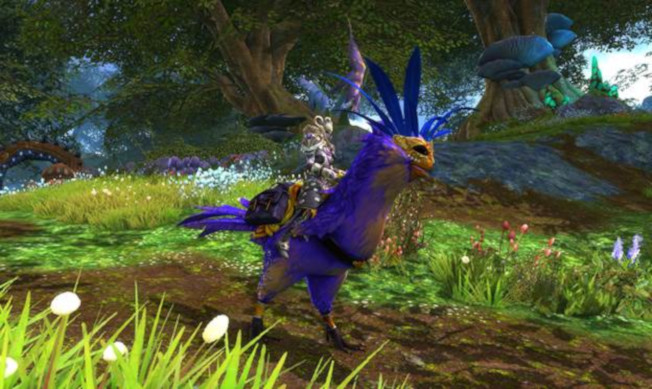 It's anniversary time in Rift again. The game is turning eight — closing in on a decade — and of course, there are celebratory activities to participate in. The Carnival of the Ascended kicks off today, bringing players carnival games and special items. Mounts, essences, costumes, pets, consumables, and titles can be purchased with Auroral Doubloons, Glass Beads, or Prize tickets.
Some of the items available for these for one of these currencies include:
The Red Flames Racing Snail mount
The Ornate Red Tuskar mount
A new Raid Tier Earring for lvl 70s
And, if you're willing to spend Credits, there's a new Masked Carnival Budgie mount available.
The carnival arrived as part of update 4.8 today. The update also introduces a new Expert Dungeon: Enclave of Ahnket. This five-man dungeon lets players test their abilities while journeying from Alittu to the Tower of Ahnket.