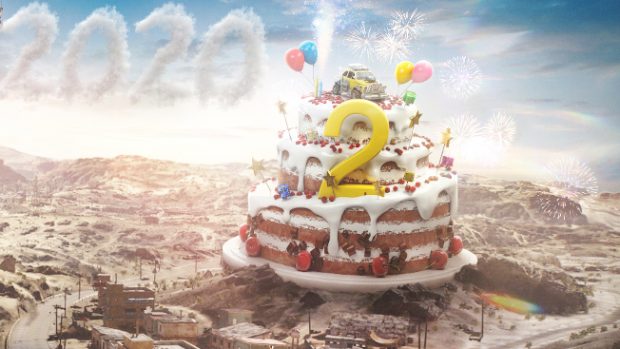 It's been two years since Tencent's battle royale Ring of Elysium released and the dev team wants to celebrate. Beginning today, a special anniversary event is under way. The event runs through October 14 and is basically an excuse to give players different kinds of items.
During the event period, players will receive daily items for logging in. This includes a daily coin supply box and anniversary exclusive rewards such as a traversal equipment appearance set and an exclusive accessory. Players can also earn more goodies — like exclusive anniversary characters — by unlocking them with character fragment items collected during the event. Other items can be obtained by completing assigned daily tasks.
Of course, it wouldn't be a full celebration without decorations and cake. Players can find those spread around Vera.