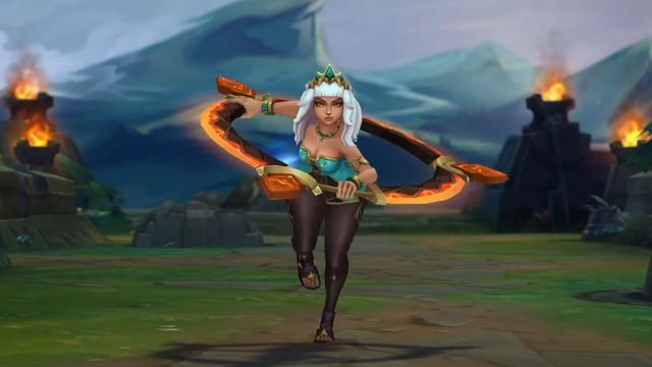 After a bit of teasing earlier this week, Riot Games has revealed the latest champion to join League of Legends — Qiyana, the Empress of Elements. This new champion from Ixaocan is a mobile AD burst assassin, armed with a deadly hula-hoop style weapon that should probably make it difficult for anyone to actually get near her.
This same weapon relies on the elements for some of its power — receiving buffs from certain element types when Qiyana is near them. While a good portion of her abilities are centered on using this weapon in a melee combat way, Qiyana will make use of the weapons around her — even causing them to explode and deal damage to any nearby enemies.
For those interested in the full rundown on Qiyana's kit, you'll want to check out the post on the League of Legends site.