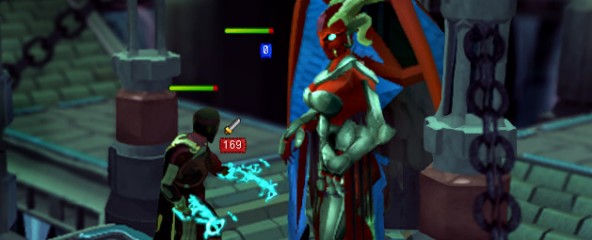 RuneScape is still going strong, having begun the Power to the Players initiative at the beginning of the year, building up the community in the last six months and shaping the in-game world through over 50 polls. Today marks the launch of the long-awaited Legacy Mode, with the return of the 138 combat formula.
Legacy Mode is optional, allowing players to enter the world of RuneScape within the modern game, while using the older style of combat and traditional interface. When turning the mode on, you enable older mini-map icons, animations and stances, scaled down life points and damage, pre-RuneScape 3 interfaces, and turn off abilities, with scaled up auto-attack damage.
Evolution of Combat has been tweaked as well, with the 138 combat formula having been reinstated to have equal contribution from melee, ranged, and magic. Special attacks have returned, strength bonuses have replaced critical hit change, and the Loadout interface has been altered as well. There are additional bonuses and balancing alterations that have been implemented as well, which will continue to be tuned for both EoC and Legacy in response to player feedback.
For the long term, RuneScape players can expect more PvP minigames and the Wilderness, reworked equipment, and options to use Legacy Combat with the New Interface System. Are you hanging out in RuneScape? What do you think of the changes?
By Brittany Vincent