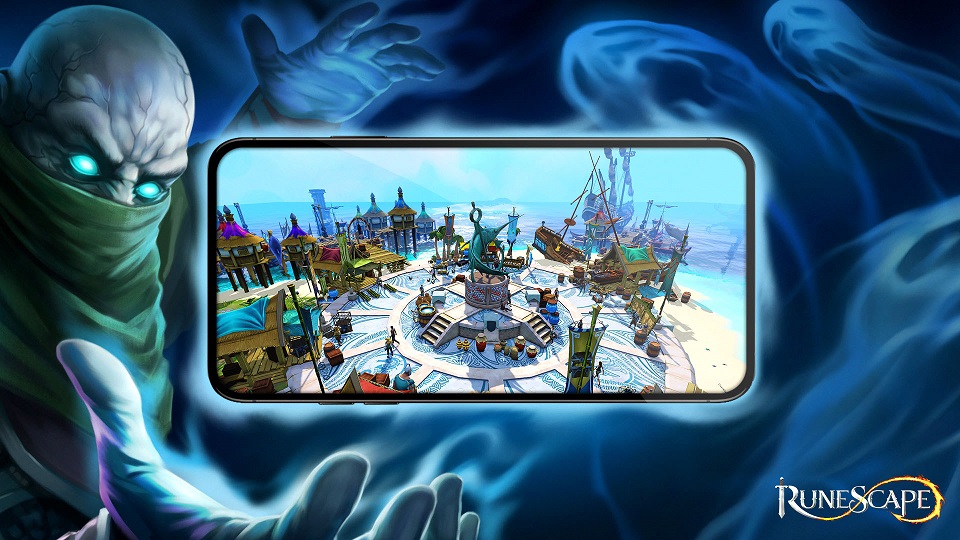 RuneScape's was announced as coming to mobile devices in mid-2017. While there have been betas for the main game and Old School RuneScape has been successfully launched on Android and iOS, the core game itself is still waiting its turn for a full release. That time is fast approaching, however, and Jagex wants players to get an early jump by preordering on mobile devices in advance of a summer launch.
So, why should you pre-order a "free" game? Because Jagex is offering community rewards if enough players do so. That was a roundly derided practice when Square-Enix did it for Deus Ex: Mankind Divided, but since you're not putting any money down on this game, it's not as bad. Right?
In any case, if there are enough pre-orders — and Jagex isn't saying what the milestones are, so they may be, shall we say, "flexible" — then the community will receive up to five cosmetic rewards. Those include the Soft Punk hair style, Magic Leap teleport device, Crux Equal sword, Scales animated pet, and Crux Equal armour, which comes with a seven-day 50% XP boost.
RuneScape's Mod Warden wrote about the upcoming launch, calling it "a long journey and no small amount of effort" and a "momentous opportunity to grow the citizenship of Gielinor, adding more beating hearts to a connected community and shared experience of millions."
You can find RuneScape mobile in the App Store here and the Google Play for Android here.