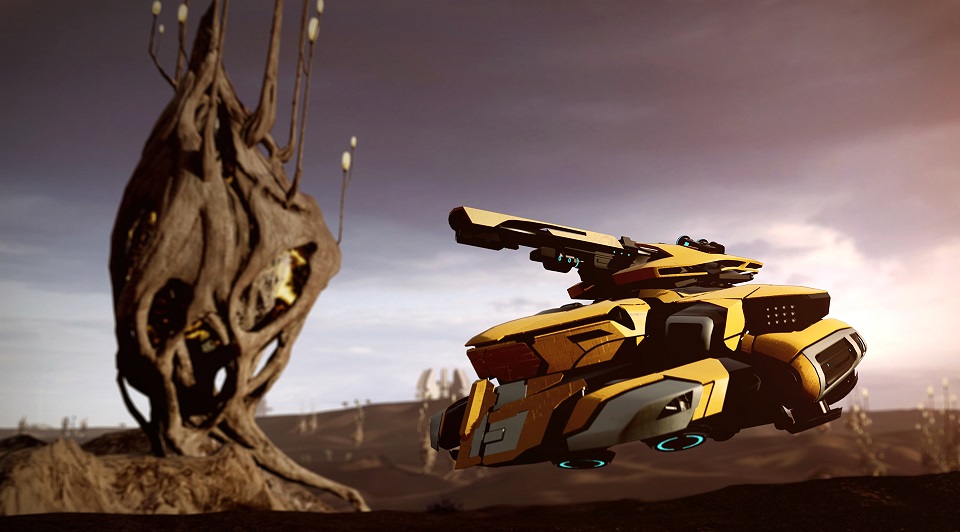 The Last Frontier is in its last days. The free-to-play sci-fi exploration-and-mining MMO will be shutting down next month (we think) as developer Asobo Studio announced on the game's website today, and the reason seems to be a simple one: money.
Staying in character throughout its farewell statement, Asobo said that "this pioneering program proved to be considerably expensive and we can not fund the program any more." As a result, "the exploitation units will be closed down and the last squads will finally leave the planet." Until that happens, explorers will receive a free pack of tokkens, which should be added to their accounts today.
As for when the enterprise will come to an end, we're guessing it's going to be the end of November. That's because the official announcement gives a date of "November 31st," which doesn't exist. Maybe it does in the sci-fi world of The Last Frontier, but if so, it's probably a result of the Exidium Corp messing with our calendars for some profit-motivated reason.