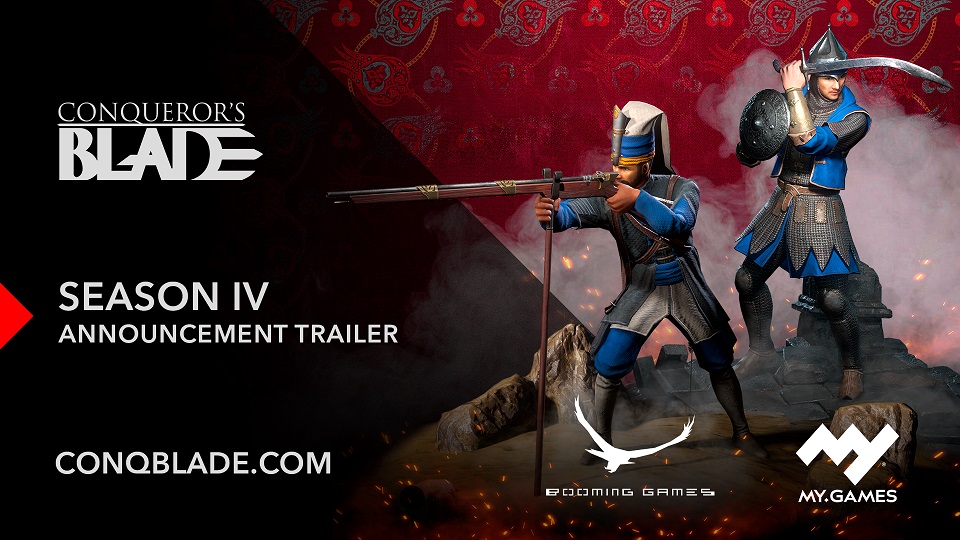 The next season of Conqueror's Blade has an imperial flavor to it, as warlords will fight for the glory of the Ottoman Empire — or at least for units inspired by the Ottomans. Season IV: Blood of the Empire arrives next month and will bring with it two new maps, four new units, new deployable weapons, and a new battle pass.
The storyline of the new season revolves around the Anadolou Empire's Sultan invading from the south and seeking to claim all land under his banner. The new maps represent two stages of one of the most famous battles in Ottoman history: the siege of Constantinople.
Players will have at their disposal four new units with an Ottoman theme, categorized as musketeers, halberdiers, swordsmen, and cavalry. Powder Kegs and Barricades will also be available for besiegers and the besieged to aid them in attack and defense, respectively.
As usual, there will be a new battle pass with this season, with 100 levels of rewards and 11 Turkish-themed weapon skins. More information can be found on the Conqueror's Blade site.