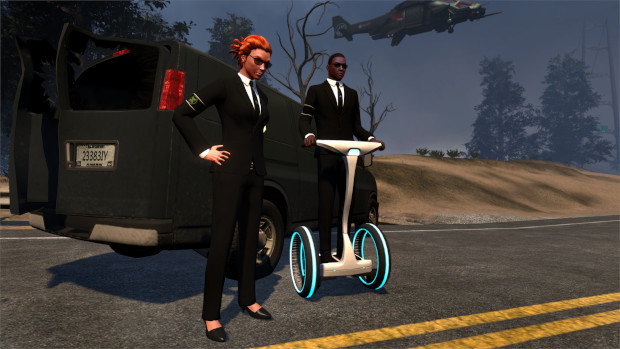 Today, Funcom released its first bit of Secret World Legends group content in a pretty good while. The Stonehenge Occult Defence is live and open to teams with up to five members. All players need to do to access them is hit up the Activity Finder and look for "Multiplayer" under the Occult Defense options.
Of course, SWL players knew this was coming for a while, but Funcom did manage to sneak in a surprise in the form of leaderboards. It seems players have been clamoring for them and now they have them. The new leaderboards track player progress in Stonehenge as well as individual kills for pretty much any creature that exists in the game. They seem to only list about the first 100 players, so those wanting their name to show up are going to have to work hard.
In addition to the group content, today's update also introduced a limited-time 12-month patron bundle. This Men-in-Black styled bundle will disappear at some unspecified point. It includes 360 days of patron benefits, a Secrecy Enforcement Agent outfit with faction insignia, a Hypnotic Memory Suppressor gadget, and a new sprint.
At the time of this writing, I haven't seen an actual price for the bundle, although I'm pretty sure that anyone who launches the game will be able to find it without issue.