Seven Souls Online Begins Open Beta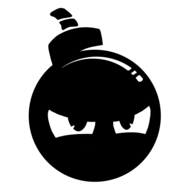 By

MMOBomb Staff,
March 14, 2012

Neowiz Games invites all players to participate in the open beta for Seven Souls Online, a MMORPG set in the fantasy world of Akkadia. In addition to raising the player level cap to 40, the open beta also introduces an entirely new in-game zone called Dragonscale Valley, and introduces open-world player versus player (PVP) combat.
In Seven Souls Online, fans unleash their inner demon in a fantasy world that combines ancient East and West, as well as elements of science-fiction. Players can choose from three character classes, the magic-enhanced Manatech Rebel, the savage Imperial Guard and the cunning Exiled Avenger, then fight their way through vast armies of enemies to defeat the mana-hungry Elysians.
Open beta also will feature events such as:
The Best of the Best Contest – With the brand new level cap, NEOWIZ GAMES is rewarding the first ten players to reach level 40 with their choice of heroic weapon. But the journey won't be easy, as open-world PVP kicks in at level 31.
The Famous Character Creation Competition – One of the unsung heroes of Seven Souls Online is the robust character creator. To highlight this feature, NEOWIZ GAMES will give away the "afro+sunglasses" vanity item to the 10 players that submit the best screenshots of recognizable, "famous" characters, and the ZEN guard costume to the entry with the most votes.
In Seven Souls Online, open-world PVP begins at level 31 for all players. Since there are no factions in the game, parties, guilds and alliances will play an important role in become the strongest player in the world of Akkadia. Gamers will also be able to tackle the new four-level inferno dungeon in the brand new area specific for open beta, Netherworld.
For more information about Seven Souls Online, visit: http://www.sevensoulsonline.com/.
Got a news tip? Contact us directly
here
!
---
You May Enjoy