Rise of Dragonian Era Now Live!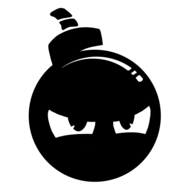 By

MMOBomb Staff,
March 9, 2012

Mgame USA has announced the release of Rise of Dragonian Era (RODE), a new fantasy MMORPG. The free to play game has players pledge allegiance to a dragon lord in the fantasy world of Piral, a majestic land overcome by a disastrous war. This sword-slinging and spell-casting adventure has players embark on an epic journey to defeat the malefic dragon Deablo and his plans to dominate the world.
Dedicated gamers can experience engaging story quests, unique pet system centered on hatching a dragon, engaging PvP systems, RvR wars, a forthcoming castle siege mode, and much more all for free. Players will also be treated to giveaways and special prizes today, with an Alienware laptop, PS Vitas, graphics cards, and more up for grabs in this weekend's Dragon Coin Event!
Choose between two nations, six races, and four classes to cast spells, battle and engage with fellow players. Featuring unique gameplay that allows players to not only ride dragons for aerial combat, but raise and evolve their own dragon mount as well, RODE provides dedicated gamers with an action packed and tense experience both on the ground and in the sky.
Join in on the adventure here: http://www.rodeonline.com/
Got a news tip? Contact us directly
here
!
---
You May Enjoy