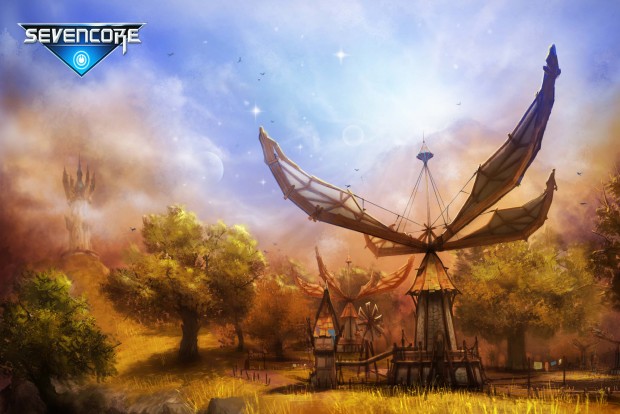 You have to love when a game you like announces an expansion. You have to like it even more when the announcement also says that you'll be playing the expansion in mere days. Webzen has done just that for fans of their MMORPG, Sevencore.
The first expansion to the sci-fi-ish free-to-play title launches on December 2nd. Dubbed the "Occupation War" for the English server, Balmung, the expansion adds buffs to battlefields such as Tillau and Crimson Plateau and a quest to gain a temporay mount for the battlefield. Earning Victory Points in these battlefields allows players to purchase gear that Webzen says is suitable for both PvP and PvE.
Guild versus Guild competition will also ensue every Saturday until the finals are completed and a Guild emerges as each area's occupying force, enabling them to collect taxes and adjust prices.
Here's where I'm a bit confused though. Where's the "expansion" part of this announcement? Granted I haven't personally played Sevencore in a while, but this sounds more like an event than an expansion. Even Webzen's official press release doesn't review any type of true new content, yet it's still being billed as the 1st expansion.
Any Sevencore vets out there, feel free to share anything truly new in the comments below since the press release and even the official site aren't revealing much that would make me bill this as what most of us know as an "expansion."