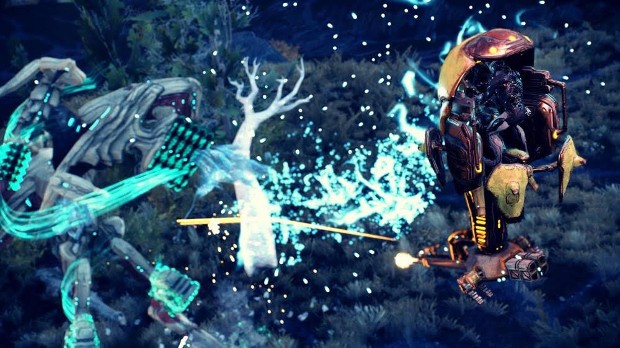 Warframe's most recent update, Shrine of the Eidolon, is slated to arrive on Xbox One and PlayStation 4 some time next week. The update re-organizes the Mastery Ranking of over 150 weapons and re-balances several Warframes. It also adds two new Eidolons — the Gantulyst and the Hydrolyst.
The Gantulyst is nearly twice the size of the Teralyst originally introduced in Plains of Eidolon. One of its arms is composed of rock and is able to hurl massive balls of beam shooting balls. The Hydrolyst creates toxic storm clouds that deal constant damage.
Both of these Eidolon — along with a new craft that will allow players to travel via sky — will be available to players on both consoles next week. More information on the update is available via the Warframe site.