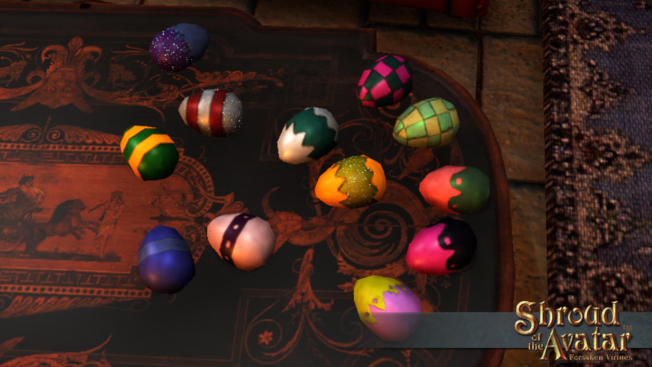 As of yesterday, Shroud of the Avatar's Release 64 is live. That includes the Spring Equinox content and food decorations promised in earlier updates.
The update also adds some useful features as well as new items and dungeon encounters. With this update, guilds can now have a message of the day.
As for the holiday events, the game is having its very first Easter egg hunt. To participate, players will need to search the game for Public Cache Chests with Easter eggs in them. If a player finds a named egg indicating a specific prize, they've won something.
There are five prizes in total — including a 1st prize Player Owned Town Village Lot Property Deed, which seems pretty nice. Full details on the event and rewards are available in the latest set of patch notes.