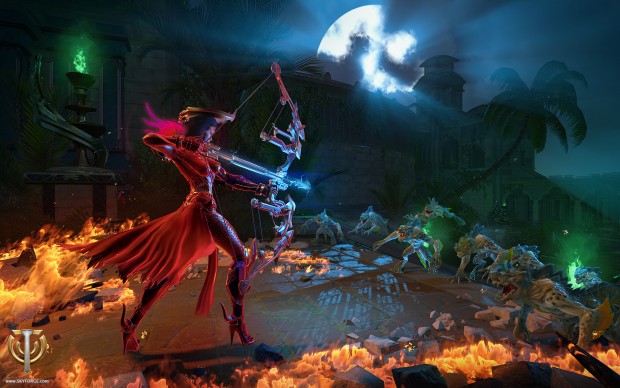 The invasions of Aelion continue as My.com and Obsidian Entertainment gear up for the next update to their free-to-play MMORPG Skyforge. The team is billing the "Journey of the Divine" update as "massive" and setting November 12th as the magic release date.
This update won't just be about invasions though as the team has a few tricks up their sleeve to enhance the game a bit:
Invasion Avatars: Avatars of the Invading God will now start arriving alongside their army during Invasion events. Avatars are challenging battles for 10 players that award epic rewards – most importantly the items that allow access to the Divine Specializations!
Pantheon Academy: Players that have yet to unlock their Divine Form can freely join a Pantheon's Academy, a sub-section of the regular Pantheon, where they can learn the game from experienced players, contribute to the expansion of the Pantheon as they grow stronger and be rewarded for their dedication!
Divine Specializations: Those brave immortals who confront and conquer the fearsome invading Avatars are rewarded with a special book – the Knowledge of the Avatar. Through reading these mystical tomes, inspiring immortals can learn the secrets of the Gods themselves. Encompassing six individual specializations, players will be able to further empower their Divine Form to suit their preferred play style, allowing complete domination of the battlefield.
The official announcement also states that bug fixes and some other quality of life improvements are on the way but is saving the particulars of those changes for the patch notes which will be made available just prior to the patch's launch.