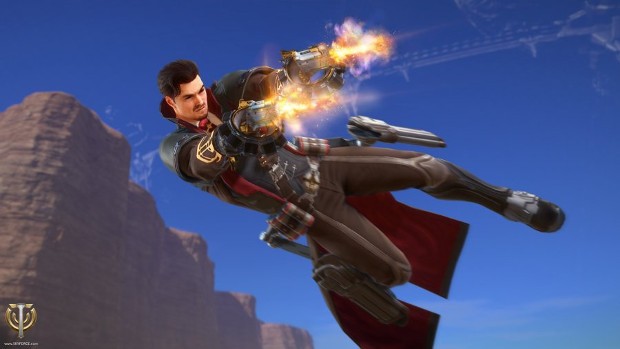 Skyforge's Ascension update is on the horizon, and while the team at My.com is busy slowly dealing out information on it, they've decided to offer players an opportunity to gain instant access to the Outlaw Class. For the price of $44.99 ($34.99 prior to the release of the Ascension update) players can avoid the work involved in completing the class' temple and have it immediately.
This CE will only be available to purchase for a short time and will be made unavailable a week after Ascension launches. Those who purchase it will not only gain access to the class, but will also receive the following items:
A uniquely colored Outlaw Costume
10 Days of Premium Account Status
7,500 Argents
100,000 Credits
If you want to pick up the CE before the price goes up you can check it out on the Skyforge site.