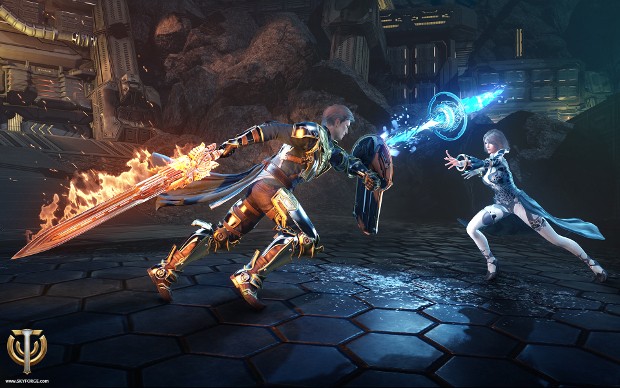 Say what you will about Skyforge — and its recent Ascension update — it's at least nice to see that My.com and Allods team are trying to respond to player feedback. That process continued when Volker Boenigk, producer for Skyforge in Amsterdam took to Reddit and fielded questions for several hours yesterday.
Boenigk didn't shy away from the tougher questions, including whether Skyforge is "going P2W" or about localization. He also gave fans a little insight into future plans for the game, saying that the next invasion would be the Reapers of Death, that rewards for directives would be increased tenfold, and that the implementation of PvP directives "is not perfect" and the devs would be looking to rework them, though it's not the highest priority at this time.
Of course, Boenigk wouldn't talk about population when asked directly, though he did share one odd statistic: "One player managed to drown a whole of 605 times in one year." Head over to the Reddit thread to read everything else he had to say.