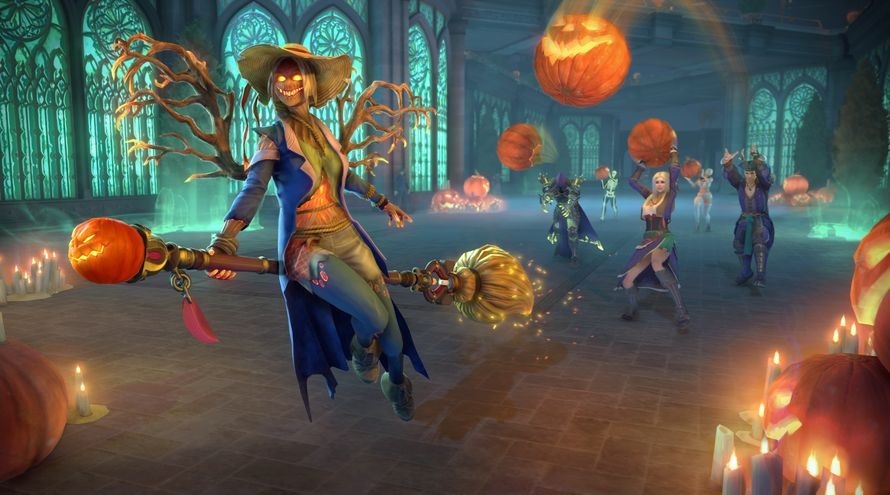 Skyforge has demons this October, invading Aelion and wreaking havoc, while offering up spooky gear as rewards. Nihaz has summoned his demon army in the current seasonal challenge, and there's naturally an Invasion Pass to go along with the content, with 10 free and 10 paid levels. From now until Oct. 6, you can get 20% off the pass if you purchase a seasonal subscription in-game.
Nihaz himself arrives on the scene to take on all comers Oct. 13. Defeat invasions and earn progress to acquire Revenant Armor, the Conqueror of Darkness Halo and Bracelet, and the Shere Khan Combat Device, which is described as "a new Combat Mount imbued with dark tech." Why doesn't anyone ever use light tech? Why does it always has to be dark?
My.Games has more traditional Halloween festivities planned for later in the month, promising "a spooktacular spell of events and activities." It just proves that you're never too old to enjoy Halloween, whether you're a child, adult, or immortal demigod.