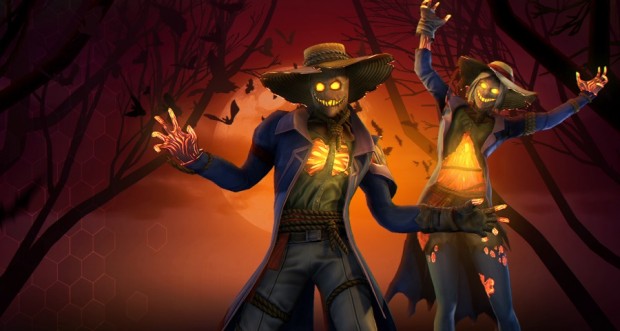 Got time for one more set of Halloween festivities before next Wednesday? If so, Skyforge has your hook-up, with the Evil Pumpkin Festival, free gifts, and sales on all kinds of spooktacular goodies.
From now until Nov. 9, you can take part in the Pumpkin Horror event by visiting the City Park twice daily. Hop on the hidden broom and evade the pumpkin-throwing masses for as long as you can, earning candy the longer you stay … "mounted." Additionally, Candy Bandits are roaming the worlds, and you can defeat them for more candy and map pieces that lead to a hidden treasure.
With that candy, you can buy various cosmetic items, such as ghost, phantom, and skeleton costumes, many of which you can also buy in various bundles. You can also claim six each Scary Chests, Candy Sense Replicators, and Evil Pumpkin Fireworks just by logging in before Nov. 11.
Learn more about Skyforge's Evil Pumpkin Festival here.