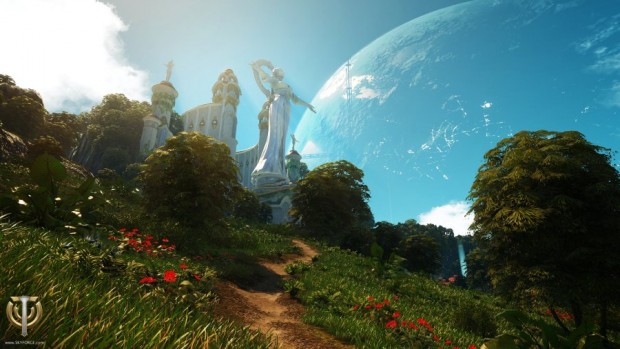 Skyforge's first round of closed beta testing concluded yesterday (check out the Free to Play Cast later today for our initial opinions on beta) and players have been asking when the next round of testing would begin. Today, My.com announced that the second closed beta would start on March 25th at 10 AM Eastern Time and run until April 8th.
The Allods Team will be shipping out another batch of random beta invites to those that have registered on the game's website, but of course Founder's Packs are still available for those that want a guaranteed way to jump into the free to play MMORPG.
If you played in the first closed beta, you can continue your progress (no wipe yet) but new content, including classes, will be available in the upcoming test. The new content includes:
Four new classes: Archer, Necromancer, Slayer, Kinetic
New Open World Zone – Naori Island
New Superiority PvP Mode – 8v8
New 5-Man Dungeon – Daren Facility
Two New Squad Adventures – Thetin Rift, Cronnel Platforms
New "CUBE" style instance – Nedder Test Area
Skyforge's second closed beta will also feature a "special PvP activity" so get ready for that if PvP is your thing.
Players from the first closed beta will not have to re-download the game client.