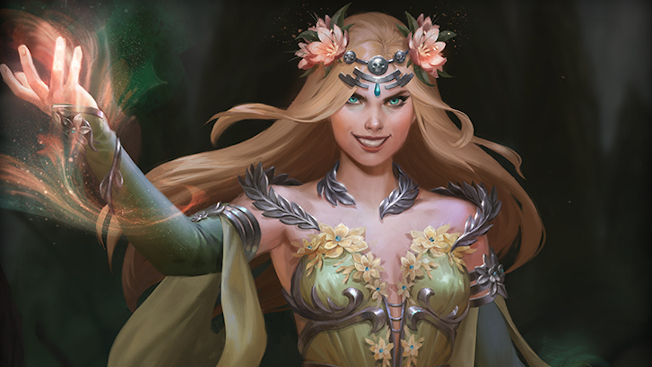 A new goddess has joined Smite's Battleground of the Gods. Persephone, wife of Hades and daughter of Demeter brings powers of both life and death to the fight.
Persephone's abilities allow her to manipulate life and death. She can revive herself using pomegranate seeds, grow plants from skulls, and use plants to trap multiple enemies at once. Her abilities can be pretty dependent on each other, so anyone playing Persephone will need to think several steps ahead.
A detailed rundown of Persephophe, her lore, and abilities can be found in the reveal trailer below. More information is also available on the Smite site.