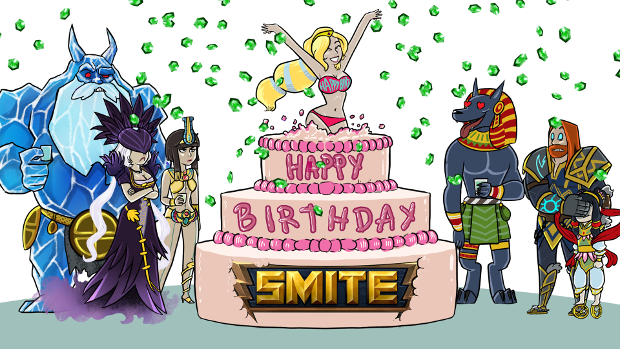 Hi-Rez's free-to-play MOBA, SMITE, turns 2 in just a few days. As part of the the week long celebration, Hi-Rez is kicking of the PlayStation 4 open beta today. The game is now available for anyone to download and play for free. And… Anyone means anyone, as no PS+ subscription is required.
In addition to the PS4 Open Beta launch, Hi-Rez has also planned a week of sales — starting today and running through March 28. There will be a different special sale each day, as well as week long deals including 33% off all gem packs and 50% off both the Ultimate God Packs for PC and Xbox One and 50% off the PlayStation 4 Founder's Pack.
More details on SMITE's second birthday celebration can be found on the SMITE Game site.