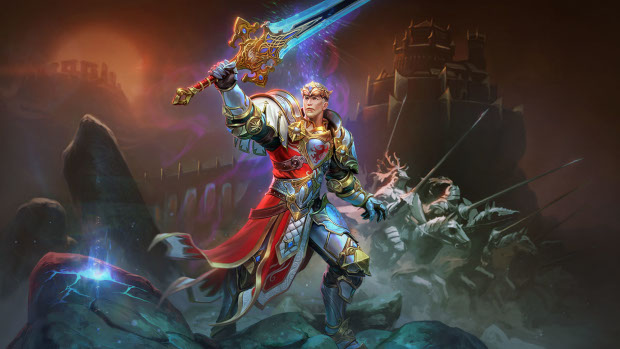 Back in November, during Dreamhack/HRX, the SMITE team announced two new "gods" would be joining the lineup in the near future. These new additions are a bit unusual in that they're not exactly part of a traditional pantheon, but they are two of the most mythological (and most beloved) beings in history.
Everyone knows the story of King Arthur and Camelot, and despite him not technically being a god, he's pretty much god-like. So it was probably only a matter of time until the SMITE team decided to add him to the lineup.
Yesterday, the team dropped a God Reveal for Arthur, Wielder of Excalibur, offered a refresher on his lore, and gave players a look at his abilities. As expected, his abilities rely heavily on Excalibur.
Arthur will be available to play in the SMITE 5.24 update. The patch notes for that are available on the game's site.