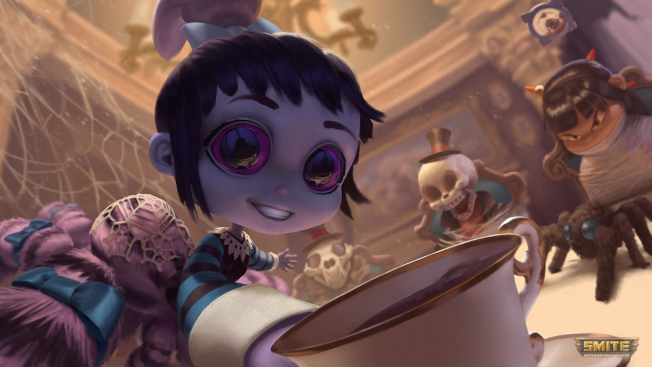 SMITE's Darkness Falls Update is up and running, bringing with it a new assault map changed by the events of Ragnarok. Also included in the update are changes designed to help make the early player experience better by offering rewards to those who complete co-op matches.
The rewards given for co-op will be less than those offered for normal matches, but will still give new players an opportunity to get up and running. They include:
XP – 100%
Favor – 30%
BP – 10%
Worshipers – 100% up to Rank 4
The update also improves on the console experience by offering new communications input for each device. Xbox One, PlayStation 4, and Switch players will each have their own button sequence that will allow them to open the virtual keyboard and type messages.
As always, there are UI updates, bug fixes, and… of course… cool looking skins. The full patch notes can be read on the SMITE site.