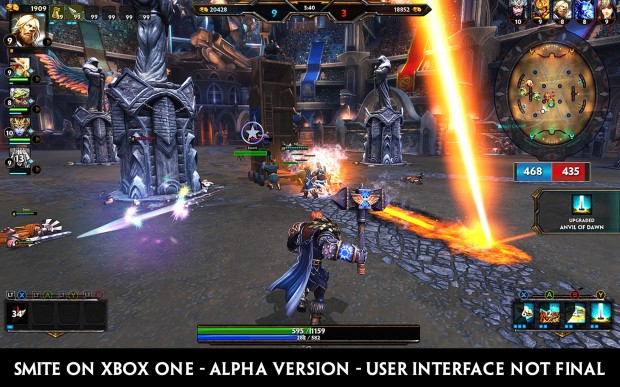 There's a lot going on in the world of SMITE right now. Hi-Rez Studios has been busy at work getting the SMITE World Championships (SWC) up and running, new gods have been coming out, new skins are being added, and..oh yeah…there's the upcoming launch of the XBox One version of the free-to-play MOBA as well.
Speaking of the XBox One version, Microsoft is reporting that the console version of SMITE will be playable at the SMC running January 9-11, 2015. If you won't be at the event live but are planning to watch the stream, make sure to tune in on day one if you want a peek at the XBox One version.
Awilix has also been added to the SMITE line-up, bringing the total of available gods to 61. Take a look at the reveal:
Last up on the SMITE news train is the reveal of the Thanatos skin, Archon. Hi-Rez calls this their most complex skin ever. If you bought every item in the Odyssey you take home this reward. This skin actually evolves as you level.