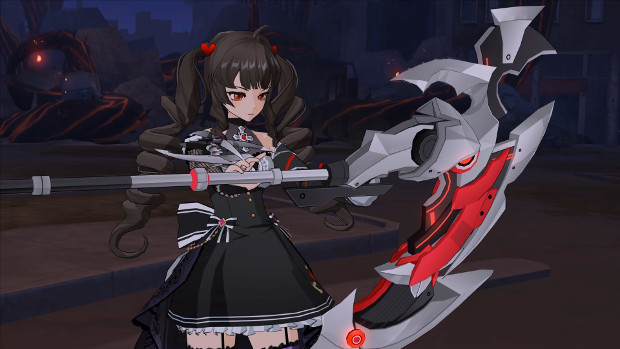 Lilly Bloommerchen, SoulWorker's resident scythe-wielding lady, has seriously changed. Since her brother was killed by a monster from The Great Void, Lilly's been working her way over the deep end. And she's finally made it.
With the release of SoulWorker's latest update, Lilly's class advancement takes her over the top — adding six new skills, a secondary weapon, and… for the fashion-minded among you… a dark new outfit.
Lilly is the second of the six classes to receive her class advancement. Over coming updates, the other four will be receiving theirs as well, giving players the opportunity to continue the game's main quest. The updates will also implement more content for hardcore players.
If you'd like to check the new and improved Lilly out for yourself. You can do so now by updating the game client — either via Steam or the Gameforge portal. You can also get a peek of her in action in the trailer below.