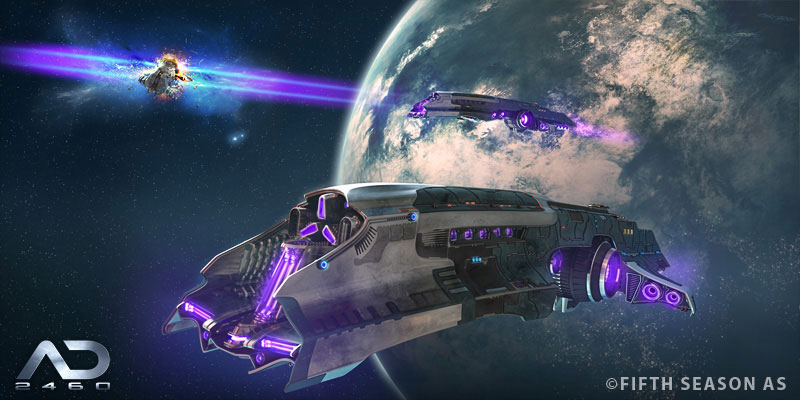 If you've been looking for a Sci-Fi strategy game to try out, you're in luck. Developer Fifth Season AS has announced that their WMMO (Web-Based MMO — their term) AD2460 is available to play for free.
Players can sign up and start playing at no cost soon; just in time for the next content-heavy patch. Patch 7 — coming on Monday — will bring commander customization options, a new player duel system allowing you to challenge other players without losing your ships, and a bounty system.
More details on the game and the upcoming Patch 7 can be found on the AD2460 Facebook page and the official site.