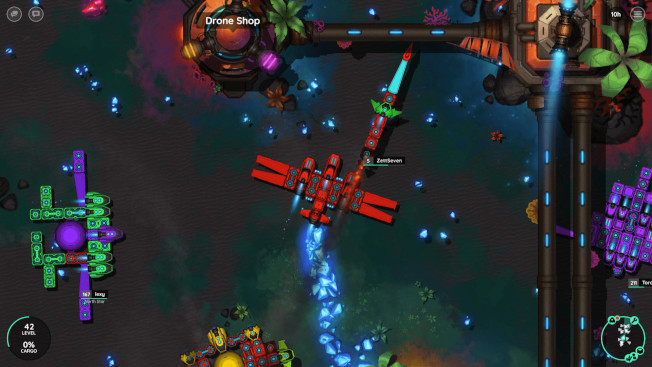 Tomorrow, GoldFire Studios' multiplayer space mining game Exocraft will officially launch on Steam, bringing the game to a whole new audience. Exocraft takes players to a dying alien world where they will control their own mining fleet, design custom ships, and do everything they can to build the ultimate mining empire — either working with or against other players.
Players will have to fight each other and NPCs for resources, but they'll stand a better chance if they team up with friends.
The game also has a competitive side. Players and alliances can compete in tournaments for ranking. There's even a Team Race mode where players can compete for resources while racing against the clock.
Exocraft is available on both Windows and OS X and can be downloaded via Steam tomorrow.