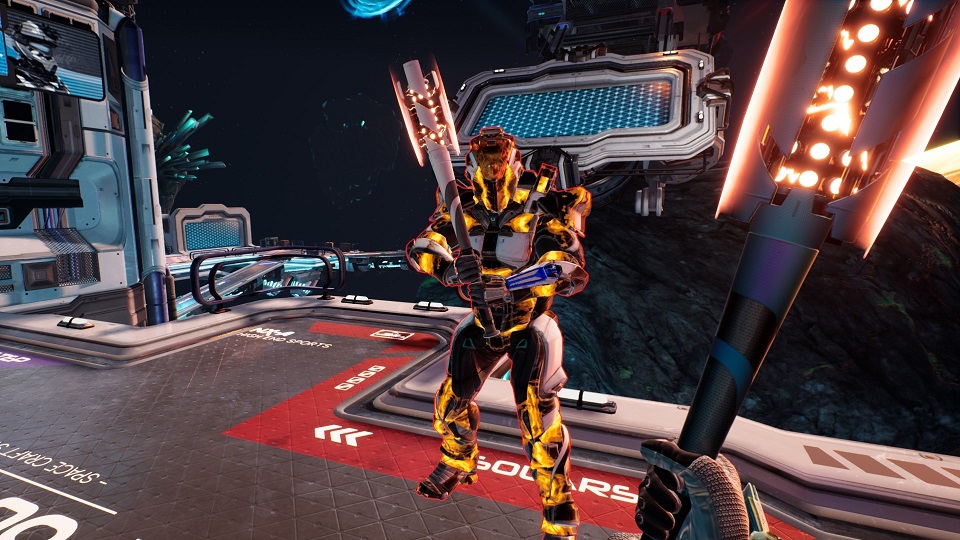 Splitgate: Arena Warfare has started up its first season, arriving alongside a bunch of new content and other improvements for the free-to-play portal-based shooter.
The Season 1 Arena Pass, available via Steam for $8.99, adds a new progression system that offers various cosmetics over 100 levels of progress. New daily and weekly challenges that award experience points are also in the mix, as well as a revised tutorial.
In terms of content, this update includes Abyss, a new close-quarters map set in an ancient temple and a new Race mode "where players compete to collect disco balls." Groovy, man.
On the tech side, 1047 Games has improved Splitgate's anti-cheat system, and improved overall performance, graphics, and lighting. There's also a smarter AI, more user-friendly HUD and UI, and crosshair selection, which was "highly requested."