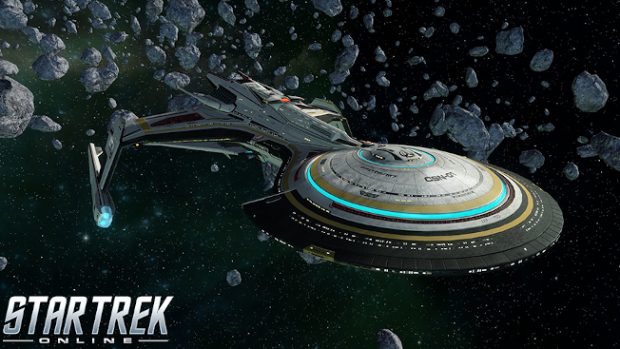 Star Trek Online is hitting the big one-oh and in celebration of the anniversary a new kind of ship is being made available to players. For the first time ever, a Klingon/Federation collaboration will be exploring the vast reaches of space.
The Khitomer Alliance Battlecruiser is a T6 ship that's playable by any faction — so long as they've completed the tutorial. This is the ship for those who like to participate in big fleet activities, as it's resilient while having the ability to make quick work of the enemy. It features a Lieutenant Commander command Specialization seat and gains additional hull, weapon slots, and console slots as players level up.
Speaking of ships, rumor has it that some loot-box exclusive ships may be making their way to the game's store. The news comes via Reddit (who apparently found the news on a German Facebook group). Based on the post, there will ten loot-box ships making the transition. Of course, the information came to Reddit via a data-mine, so take it for what it's worth.