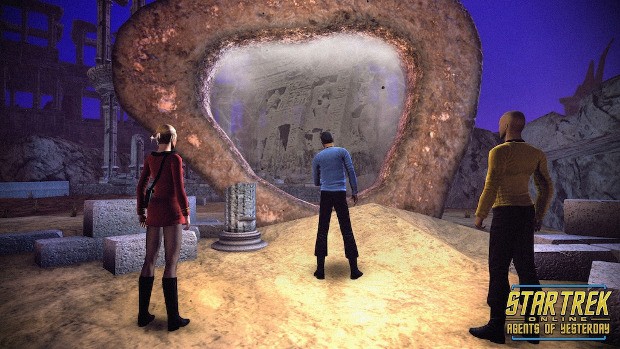 Star Trek Online's next expansion — which celebrates the 50th anniversary of the original television show — will officially arrive next month, July 6. Titled Agents of Yesterday, the free-to-play game's expansion pays homage to The Original Series by taking players back in time, giving them the opportunity to command classic starships, including the Constitution-class Enterprise.
In addition to commanding one of the ships from TOS, players will also get to visit a variety of locations from the show, including the Gorn Rock Planet Edren. Players will also be able to interact with several characters from the original show, including Chekov, and 'Scotty'. Walter Koenig will reprise his role as the former, while the role of Scotty will be taken on by James Doohan's son Chris.
More details on the upcoming expansion are available on the game's blog.