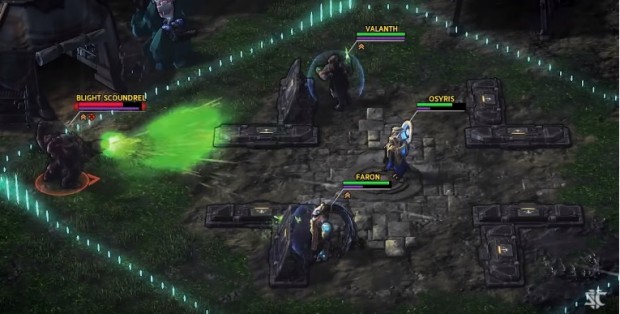 StarCraft II went free-to-play a few months back, loudly touting its non-pay-to-win nature. While that's still intact, Blizzard is going in another direction with the game's monetization, introducing a pair of maps in its today's Patch 4.3 that will be available for a small fee as part of its Premium Arcade.
ARK Star was created by Daniel "Pirate" Altman and transforms SC2 into a "tactical, turn-based RPG featuring the Protoss." Direct Strike is from community developer "Tya" and is an update of the Desert Strike HotS map in the arcade. The base version is free, and there's an optional upgrade that adds new game modes and cosmetic options for $4.99, which is also the price of ARK Star.
The Premium Arcade is Blizzard's first attempt at doing "paid mods" for StarCraft II, which has never worked well for companies like, oh, Bethesda. That said, ARK Star is more than horse armor, and at least the base version of Desert Strike is free. And now that Blizzard's working with modders, d'ya think that StarCraft II MMO could be resurrected? Probably not, but we can dream, can't we?