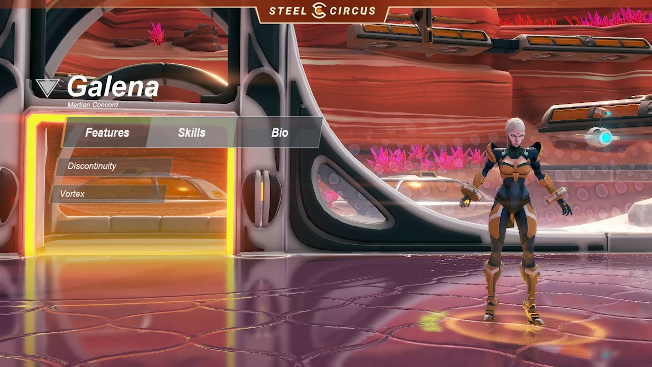 Today, developer Iron Mountain Interactive released a new update for its 3v3 team sport game Steel Circus. The update introduces a new playable character to the game, as well as some important quality of life options requested by players.
The new Hero, Galena, is a disrupter. She's not big on damage, and it's unlikely she'll knock her opponents out, but she'll definitely make things interesting as she uses shockwaves to halt other players in their tracks or creates a vortex that sucks them out of position and traps them for a short time.
These are the only two abilities that Galena has, so anyone who decides to play her will need to be fairly strategic about it.
As for the other changes, players now have access to custom lobbies as well as team voice chat and lobby voice chat options. Each arena also boasts a new playfield and the developers have implemented faster player progression.
The new update is available via Steam, as are the patch notes.