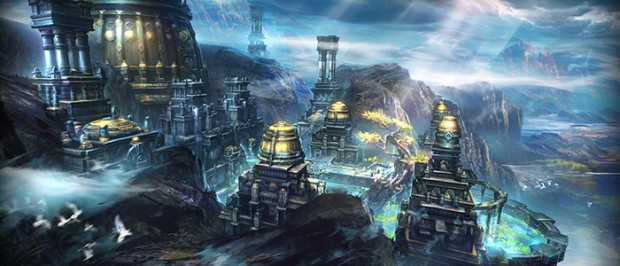 You always hear about server mergers in the world of free to play MMORPGs. What you don't often hear about is a game adding servers after its been out for quite some time. Due to the content updates and the release of the game on Steam, En Masse Entertainment is having to do just that for thier MMORPG, TERA.
Tomorrow, June 9th, a new PvE server called Highwatch will go live after the normally scheduled Server maintenance. New characters can be created on Highwatch and existing characters will be able to transfer for free for a short period of time if you want to jump onto the new PvE server. Transfers to Tempest Reach, Ascension Valley, and Celestial Hills are temporarily suspended, though.
If you're considering making the transfer, you'll have to do it by June 16th as the normal transfer fees will go back into effect then. For this week of free transfers, the level requirement for transferring will be lowered to level 15.
Even after increasing server population caps by 120%, PvE servers are still experiencing queue times during peak playing hours so Highwatch should help mitigate those wait times for all of you trying to roll a new Gunner class.
PvP players aren't getting any new server love at this time since creation on PvP servers is still quite high, but distribution of players among these servers is flowing nicely.
Check out TERA's site if you need to get your transfer ready to go!