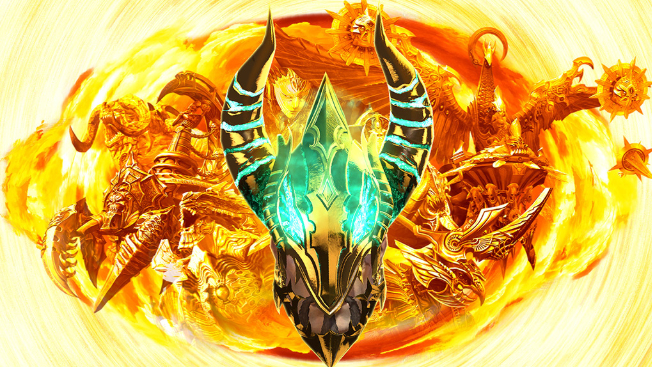 TERA's next update — Skywatch: Antiquities — is scheduled to hit the servers tomorrow. In celebration of that update, the dev team has decided to add some special items to the game, that can only be obtained by defeating the final boss in specific solo dungeons.
There are eight items in all and those skilled enough to obtain all of them will be able to combine them and receive a premium dragon helm and a deluxe title.
Once all eight items are obtained, players will need to use their checklist to create the Gold Digger reward box. This will contain both a Gold Digger's Dragon Helm and the Gold Digger title.
There are more golden items to be had, but the rest are going to require a bit of money be spent. Those willing to purchase the Midas Touch bundle will also obtain armor and weapon skins, as well as wings.