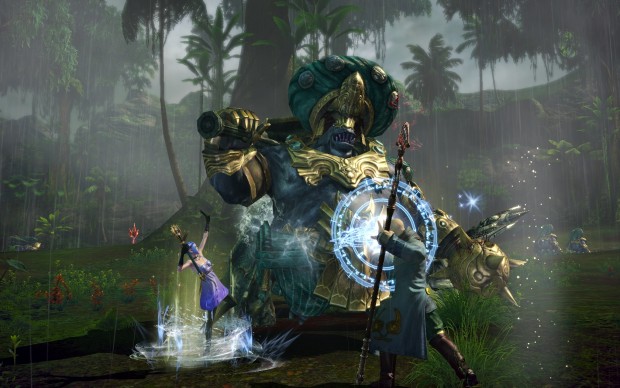 Three years ago today, En Masse Entertainment unleashed TERA and to this day "action combat" MMORPGs still find their combat being compared to this free to play title. May is already a big month for TERA with the new Gunner class and Steam client both launching next week on May 5th, but next Tuesday will also see the release of "Elite Status Vouchers." These vouchers allow you to purchase 30 days of elite (subscription) benefits and will be able to be traded in-game for those that would rather pay a player in game currency for a month's subscription. Basically, the return of the old Chronoscrolls if you played at launch.
That's not all though! En Masse also has a number of events planned throughout the month of May to celebrate turning 3 years old. An upcoming XP event will net players double experience and rewards at certain levels (starting at level 12) through June 2nd. May 12th introduces the return of the T.E.R.A. event where collecting letters can earn you a permenant, stamina regenerating mount.
The rest of 2015 doesn't appear to be slowing down for the action MMORPG as plans for two new dungeons, a new 15v15 battleground, Tier 7 gear, and changes to quality of life systems (and the Nexus!) will be coming later this year.
Check out Treeshark's full post for more details.