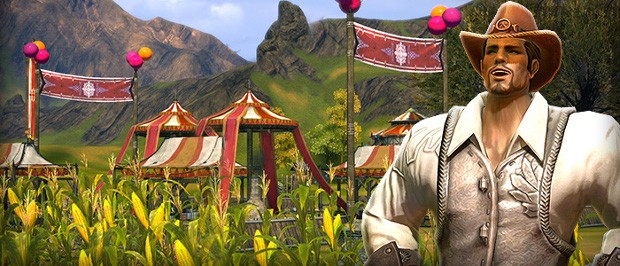 Three of TERA's summer festival events are now under way. After yesterday's standard server maintenance, En Masse launched Bamarama — and event centered on BAM battles, Rootstock — something for those fond of food, drink, and country-themed daily events, and Pond Faire — which allows players level 18 and over to play with baby tuwangis on their birthday.
With Bamarama, players can place bets on which BAM will win in a one-on-one fight by talking to Lein in the Freeholds. You'll need to purchase tickets from Teena, Tayana, or Linu. If your BAM wins, you'll receive your winnings via post.
Rootstock takes place just outside the arena and brings back events such as Kick-Bale and Pigling Rodeo as well as a variety of daily event quests.
Players can participate in all three events between now and Tuesday, September 20, when they will come to an end just before server maintenance.