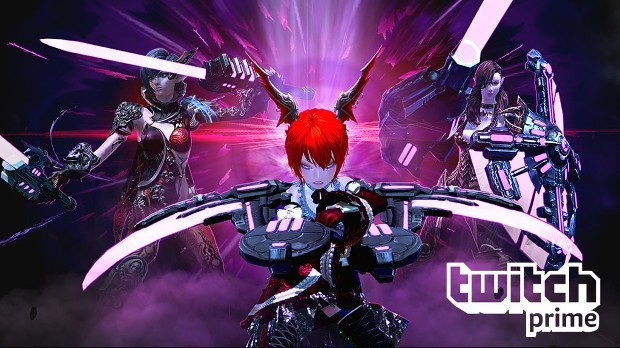 Twitch Prime members have more goodies to collect — all thanks to TERA. En Masse Entertainment wanted to celebrate the launch of the action combat MMO on consoles so they've teamed up with Twitch.
Between now and April 9th, Twitch Prime members will be granted access to the TERA head start on consoles. They'll also be give a redemption code for the following items:
Violette, a pet dragonette with the ability to auto-loot
Purple plasma weapon skin unique to your chosen class
Crown of Gold hair slot accessory
Fifteen (15) Days of Elite Access enabling power leveling, fast travel, double dailies, and other beneficial rewards
Ten (10) Strongbox Keys that open any locked strongbox. Locked strongboxes contain valuable consumable items including XP boosts, crystals and enchanting materials that enhance your equipment, dyes, gems, and more.
Of course, all the items will be Twitch purple. Which means they'll look pretty awesome.