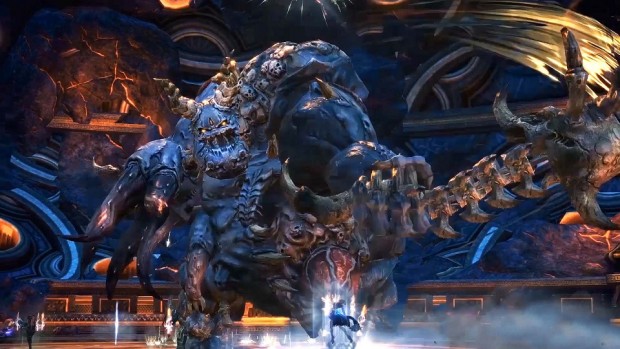 Just in time for Halloween comes the Deathwrack update for TERA, bringing with it four new dungeons and their creepifying bosses. The update is now live on consoles, letting PlayStation 4 and Xbox One players challenge the dark god Lakan himself and score some nice loot for their triumphs.
The four new dungeons are Velik's Hold, Bathysmal Rise, Kalivan's Dreadnaught and a rebalanced Demokron Factory, where players can acquire Misery and Deathwrack gear sets. Guild vs. Guild battles also get an upgrade, with 24-hour battles against three other guilds in the offing, and Warriors get rebalanced and upgraded skills, along with new UI elements.
Even if none of that strikes your fancy, you can still customize your own skill chains and take advantage of the new looking for group tool. Learn more about the update on the TERA site.