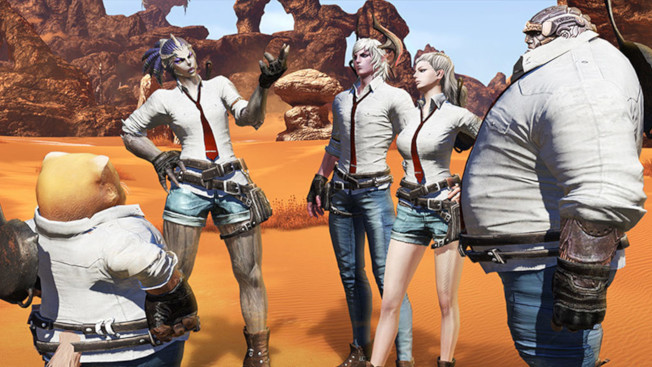 Today, TERA players on both PC and consoles can get in on the PlayerUnknown's Battlegrounds themed event. This event will last until April 5, during which time players can earn costumes and pets while hunting for air drops and fighting BAMs.
As part of the event, Highwatch has been decorated in a PUBG theme. Players will also be able to access the in-game "PUBG Shop", unlocking cosmetics and consumables with Battle Points earned from the air drops.
Those wanting to know more about the event can find a full write up on the TERA site.