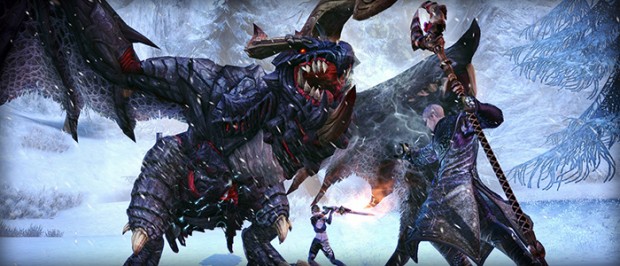 Recently, TERA announced that it had become the most played MMORPG on Steam when it came to concurrent users. That number may dip a bit after today's news though. Starting tomorrow, June 11th, TERA will implement region locking on the Steam client of the game prohibiting downloads from certain countries in Europe and in Russia.
Why?
Well, En Masse Entertainment, publisher of the free to play MMORPG here in the West, won't specifically call out names, but does say that "Our decision to enforce this region restriction was influenced by external pressure from the publishers of TERA in these regions."
If you already downloaded the game on Steam then you're fine (just don't uninstall it or you may not be able to add the game back to your Steam library) but new players will either have to play the TERA available in their region or download En Masse's client from the official site.
TERA is published in most of Europe by Gameforge and in Russia by Destiny Development so it seems like these two companies weren't exactly thrilled with having players jump to En Masse's Steam version even if the jump gives TERA as a whole larger recognition.
Take a look at the full post and let me know what you think of the decision below!