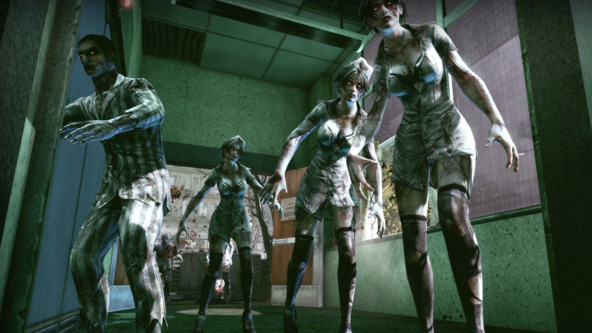 Bluehole Studio, the same studio that brought us the 3D fantasy MMORPG Tera Rising, is turning some wrenches on a new Unreal Engine 3 engine based FPS Zombies Monsters Robots. As their previous shooter Mercenary Ops was never adapted for the west, En Masse Entertainment is in charge of this particular projects localization, which almost guarantees its arrival.
A completely chaotic campaign of portals embark the earth and pollute it with monstrosities, unleashing a collaboration of classic enemies to do their evil bidding across the globe. It is up to the citizens of Earth to unite and take back what is theirs from these walking nightmares, destroying the common enemy and reclaiming their planet as their own.
Along with your standard 8×8 versus mode is a co-op campaign which pits teams of 8 against hordes of foes and inevitable challenging bosses. There will also be a survival mode which tests a players ability to withstand the tribulations of standing tall against an evil siege in a world driven to madness and pandemonium.
Zombies Monsters Robots will be seeing a public Alpha stage in April, while launch is predicted for sometime this summer.