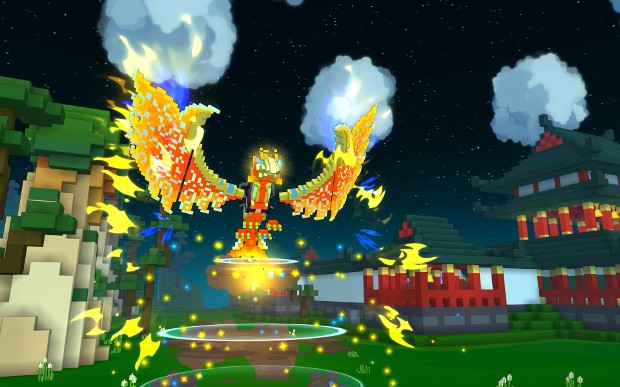 Trove is getting a pretty big update tomorrow. And by that, I mean there's a lot going on in it. Once the patch hits, players can expect changes in the game's Bomber Royale system, Clubs, and Adventures. The Ice Sage is even getting some tweaks.
But that's not all. The update also includes two new dragons, a new pack in the store, and 162 new cosmetic items — all designed by the players. The cosmetics include everything from new hat styles to weapon styles. Guns and Spears get the most love with 41 and 39 new styles each.
The update is tomorrow. So if you'd like to catch up on the changes before they happen, head over to the Trove site.