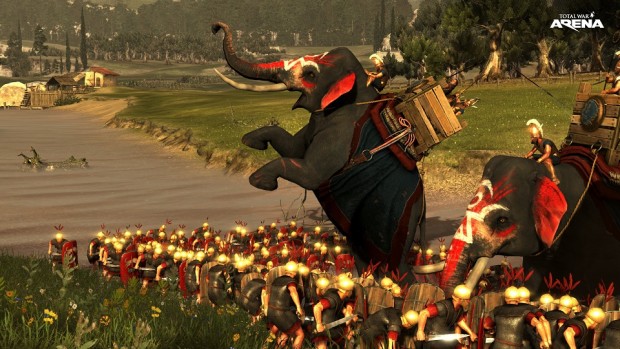 If you're itching to try your hand on ancient battlefields but still haven't made it into one of the closed betas for Total War: Arena, your wait is nearly over. On February 22, Creative Assembly and Wargaming will throw open the gates to their free-to-play RTS, with an open beta that's free and accessible to all comers.
To prepare for the transition, the closed beta servers for Arena will be shut down on the 19th for three days. When they come back online, not only will the game be available to everyone, but it will introduce the fourth faction, Carthage, along with two new commanders, the brothers Hasdrubal and Hannibal Barca. And if you know anything about Hannibal, you know War Elephants will be in the mix.
For those who have been toiling away in the closed beta, your efforts won't go unrewarded. Once the game launches for real, the Immortals program will reward players with in-game goodies based on the number of matches they won during closed beta. Also, players who purchased gold or in-game packages during the closed beta will have those added back to their accounts. Otherwise, all progress from the closed betas will be wiped, but there won't be any future wipes once open beta starts.
Learn more about the Total War: Arena open beta on the Arena website.