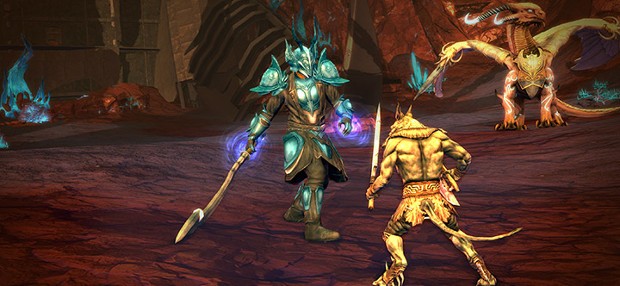 Rather than just throwing a whole new set of higher level abilities at its players, it appears RIFT has decided to make some existing abilities bigger and better. With the launch of Starfall Prophecy, players will now have access to "Legendary Powers," which take the abilities we already know and amp them up. Depending on the ability, it can add new effects, new mechanics, or power them up even more.
Beginning at level 66 — and with every level up through 70 — players will be given the opportunity to select a power and make it Legendary. It should be noted that not all abilities can be made Legendary and that there will be a limit to 3 per soul (depending on how many points have been invested in the souls already.)
Starfall Prophecy will be available this fall and can be pre-ordered via the official site.