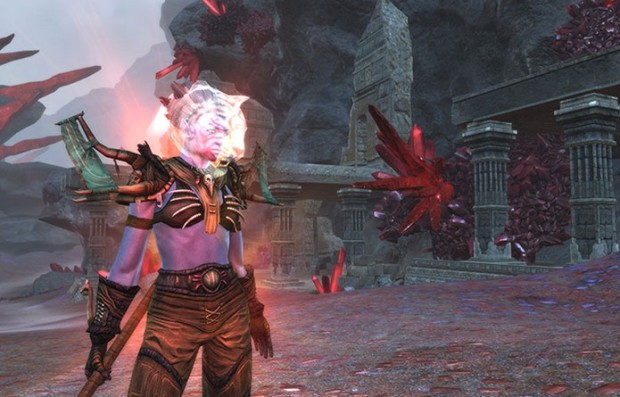 Rift players will soon feel the call of the wild, when the game's first new calling since launch, the primalist, hits the servers in Update 3.4 later this fall. A new article on the Rift website details the basics of the calling's mechanics, as well as its souls.
The primalist wears leather armor and wields two-handed weapons, as well as having a ranged weapon with "mystical or totemic significance." He or she must balance the twin aspects of Fury and Cunning to power the calling's abilities, which impact their skills and their stats.
The six souls contain a mix of DPS, healing, and tanking abilities. At the top of their skill tree lies the Primal Avatar ability, which lets them don a spectral mask that greatly increases their power for a short period of time. Rawr!