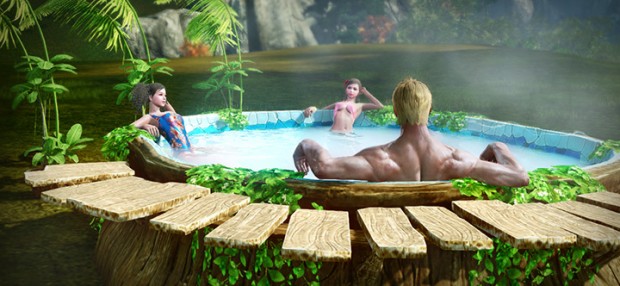 Once again, players are upset with Trion. This time, the issue is an item included in the $100 credit pack purchase — a hot tub house decoration that offers a sleep debuff removal to the owner when they use it. This gives the owner the ability to sleep twice in a day, regaining Labor points twice as fast as players without a hot tub.
To make matters worse, it has been confirmed by players that even though multiple players can hang out in a tub, only the owner can benefit from the debuff removal. Not surprisingly, players are calling foul, declaring the hot tub a pay-to-win item — a legitimate claim since it will allow those who have it to progress twice as fast.
At present, Trion doesn't seem to have replied to concerns over the item, so we'll have to wait to see how it turns out.