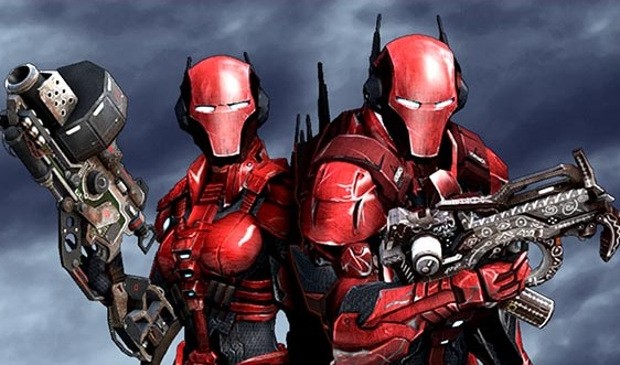 So, a new Defiance will arrive this summer and players of the original game are likely wondering what that means for them. Today, Trion Worlds offered some answers to (in addition to the answers given in our recent interview!) that by announcing the Defiance 2050 Valor program. Players of the original Defiance will be eligible for this program, which will allow them to earn a special currency that can be used to unlock cosmetics and character boosts in Defiance 2050. They'll also be able to carry certain unique titles earned in the original Defiance to 2050 and even transfer certain account upgrades with them.
While this program is obviously intended to benefit long time players — and the chances of getting some of those unique titles are slim — it seems that new players who might want to get in on the action before 2050 launches might be able to take advantage of it as well, particularly the Valor Commendations. These can be earned by completing Pursuits (Defiance's achievements) or by making purchases in the game before the launch of 2050. New Pursuits are even being added tomorrow, and Trion promises that more ways to earn Valor Commendations will be added as well.
Once Defiance 2050 launches, Trion will offering all kinds of cosmetics — and some boosts — that will be purchaseable using Valor Commendations. These include outfits, titles, and vehicle skins.
A full rundown on the system is available on the Defiance site.