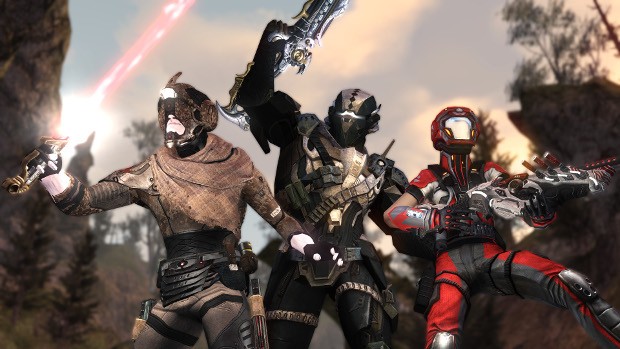 Today, Trion revealed Defiance 2050, a "reimagined sci-fi shooter" that overhauls the original Defiance and takes it forward a few years (to 2050). Set to release on PC, PlayStation 4, and Xbox One as a free-to-play game later this year, the game offers players an open world environment that allows them to engage in skirmishes and take part in "epic" story-driven missions.
This new game recreates the original from the ground up in order to make the best use of current technology — particularly consoles. Not only is there a visual overhaul, but players can also expect reworked features such as a restructured class system. According to Trion, these reworks are based on things that the community has been asking for. In fact, they state that 2050 is designed with the "original game's community in mind."
A closed beta event is already planned for the game, and should arrive in the next few months. (No specific date has been given yet.) Players wishing to participate in the beta can sign up now on the Defiance 2050 site.