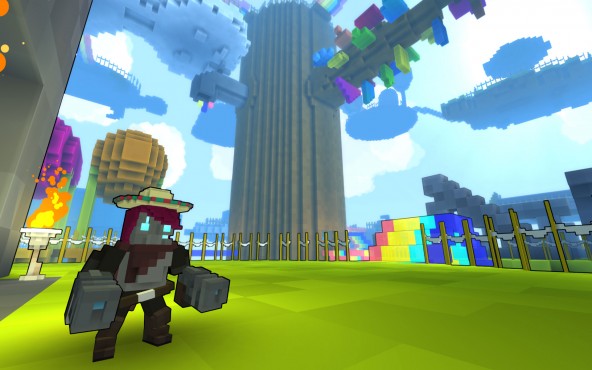 Trion Worlds has announced that Trove, the free to play voxel sandbox, has reached the 1 Million users milestone in less than a month. This news comes as the servers are being updated with the new Manta Ray mounts and new Chaos Chest loot.
Trove features 9 playable classes (including Boomeranger, Pirate Captain and Candy Barbarian); challenging procedurally generated dungeons, landscapes, and lairs; a limitless supply of loot and a deep crafting system. Creators can quickly save designs for instant building and use the game's Cornerstones mechanic to preserve their creations.
Congratulations to Trove on achieving this milestone so quickly!